2-Day NeuroGuide Workshop: Clinical Applications of the EEG
Conducted by
January

23rd and 24th, 2016 at the DoubleTree Beach Resort
17120 Gulf Blvd., North Redington Beach, FL 33708

Training will start each morning at 9:00 am EST. See the map below for directions.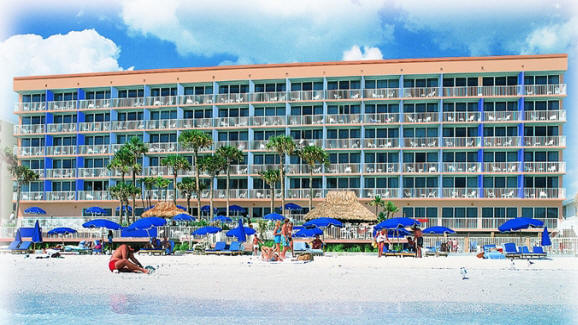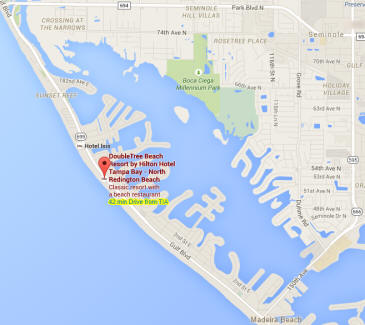 For Hotel Reservations at the DoubleTree Beach Resort by Hilton:
Call the reservations department at 800-678-3832 and provide them with the group code "NEU"
or ask for the "NeuroGuide Workshop" group rate. Else, go online at www.Doubletree.com
and click on the Add Special Rate Code link and use the group code "NEU".

The cut off date to make hotel reservations and receive the group rate is December 24th, 2015.
| | |
| --- | --- |
| | |
| Enjoy the White Sandy Beach, the Outdoor Pool and/or Tiki Bar. | Take a 0.5 mile stroll up the Beach to the Redington Long Peir. |

The workshops will include:
Day
Date
Time
Description
1
Jan. 23, 2016

9 am
to
5 pm

Practical Hands on Approach to NeuroGuide: Learn about Symptom Severity Assessments (NeuroLink), EEG imports, editing, linking symptoms to the patient's brain, neuroimaging, report generation and NFB protocol creation.

2
Jan. 24, 2016

9 am
to
5 pm

Review and Extend day one, plus a presentation of Advanced New Add-Ons (Automatic Clinic Report, Concussion Index and Event Related Potentials with hands on demonstrations of NeuroGuide's Surface NFB, LORETA NFB and BrainSurfer) plus the New standalone application NeuroLink.
Download the Workshop Outline Here

The workshops will be Conducted by: Robert W. Thatcher, Ph.D.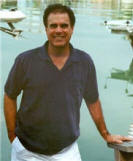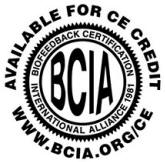 Click here to Download the Workshop Schedule
Jan. 23, 2016 - Introduction and Review of NeuroGuide. How to use NeuroLink for Symptom Severity Assessment, Import and Export EEG, Artifact Rejection, Conventional EEG and QEEG on the Same Screen, Dynamic Normative Databases, Linking Symptoms to Networks, Clinic Report Basics, Neurofeedback

Jan. 24, 2016 - Review of day one, Patient EEG data reviews and an Advanced Presentation of New Add-Ons like LORETA Phase Reset, Automatic Clinic Report Writing, Information Flow with Effective Connectivity, BrainSurfer and LORETA Z Score Neurofeedback
Time is of the essence, seating is limited. The fee for the 2-day workshop is only $995.00, which includes Coffee in the Morning, plus Snacks & Beverages during the Morning and Afternoon Breaks. Bring your own Laptop.
Click the Add to Cart button below to pay for the 2-Day Workshop, today:
Workshop Fees are Due by January 14, 2016
Please Remember to Bring Your Workshop PayPal Receipt with You.
For more information Contact Us at:
Email: judiethatcher@yahoo.com
Phone: 727-244-0240
For Transportation from Tampa International Airport to your N. Redington Beach Hotel Call:
SuperShuttle - (727) 572 - 1111 (recommended)
Easy E's Car Service - (727) 831 - 8883
Dan the Cab Man - (727) 831 - 0178
Ride with Rich - (727) 482 - 4574 (Call for a Quote)

Thinking about Renting a Car... Click here to Download a PDF of the Directions/Maps from the Tampa International Airport to the DoubleTree Beach Resort, N. Redington Beach, FL.